Trust In Our Experience, Benefit From Our Expertise
Christenson Law Office in Sioux Falls, SD handles complex estate planning, alienation of affection, civil litigation, out-of-state corporation structuing, business formation, personal injury, divorce law and other general legal matters for clients of all sizes and levels of sophistication. We understand that when clients contact us needing assistance with whatever legal issue has presented itself to them or their business, their only concern is having that issue resolved favorably and efficiently so that there is as little impact on their personal lives or business as possible.
In addition to helping clients solve their problems when litigation is unavoidable, Christenson Law Office also devotes significant time to counseling clients regarding their day-to day business/legal concerns. A large part of our practice consists of advising clients on to how to minimize the risk of litigation and in negotiating contracts and documents so that should a dispute arise the client's rights are spelled out as clearly as possible. We believe strongly that a little time and effort at the outset can help our clients minimize, or sometimes even avoid, the cost and expense associated with litigation and other dispute resolution forums, and it our objective to provide our clients with that type of preventative service.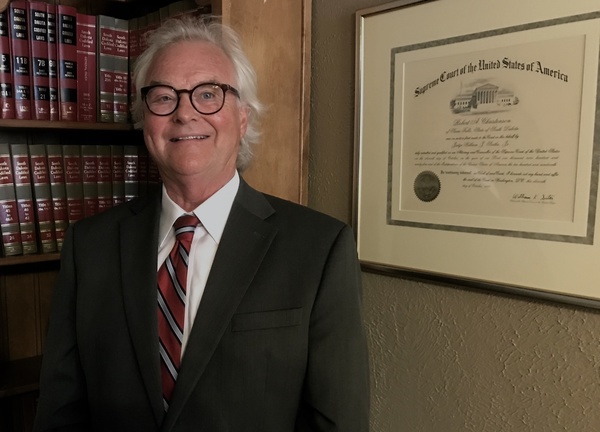 Robert A Christenson has been a practicing attorney since January, 1985. He is a member of the South Dakota State Bar Association and is a practicing member of the United States Federal District Court, the Eighth Circuit Court of Appeals and the United States Supreme Court. He was named a Best Lawyer in America in 2001 (Best Lawyers Consumers Guide).
Learn More